Doctors Recommend:
4-Months of using LGRX (Liquid Gold Rx) 3x a day, or work up to that doing sprays 1x or 2x a day, 15-minutes before each meal for the first 4 months.
4-Sprays 15-minutes before your largest meal 1x a day every day after the first 4 months.
4-Life to help your body neutralize chemicals and other toxins in the water and food you eat, and the air you breathe. When blood vessels stay open, oxygen molecules can flow freely to your organs. 
Just Spray It Every Day to Improve Your Health!
Active Ingredients
Liquid Gold Rx raw materials from qualified suppliers of these plants:
ALFALFA, WILD CELERY, ANISE, LEMON BALM, BASIL, GREATER BURDOCK, CELERY, DILL, HYSSOP, JUNIPER, ROCK WEED, FENNEL, GINGER, COLA NITIDA, MARJORAM, GREAT MULLEIN, ABYSSINIAN MYRRH, PARSLEY, DOG-ROSE, ROSEMARY, SAFFRON CROCUS, SAGE, ELDER, TEA PLANT, GARDEN THYME, TURMERIC, VERBENA, WHITE WILLOW, BLACK CHERRY, YARROW, GARLIC, ARTICHOKE, MOTHERWORT, HOP, RED RASPBERRY, HAWTHORN, ELECAMPANE, FENNEL BULB AND FOOD GRADE ETHANOL
26 of the 28 plants in LGRX are used to make medicines... Nature can not be patented!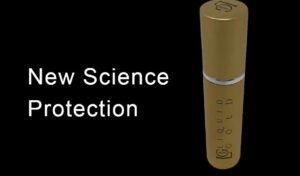 In 1973 a European scientist came to America and contacted 3800 doctors who gathered blood tests while researching their patient's experiences using this product. Four sprays of the product daily,15 minutes before a meal, had tremendous results. Athletes' injuries and discomforts lessened and improved faster. Stress indicators in blood tests got better. Overall health and wellness improved. Some doctors were skeptical which is normal with anything new. Using blood tests they paid for themselves their results were incredible. 
Watch the video below to see why Dr. Myre has given LGRX a thumbs up.
Video above: Kare Possick and Dr. Myre

Liquid Gold Rx is taken into your body in vivo. The matrices inside our bodies at a subatomic level are accounting for hundreds of millions of chemical reactions per second at the same time. The science behind Liquid Gold RX includes advanced mathematics and quantum physics which is why the proprietary software is required.
Disclaimer regarding LGRX: No statement about Liquid Gold Rx has been evaluated by the Food and Drug Administration. This product is not intended to diagnose, treat, cure or prevent any disease. Liquid Gold Rx does not change, alter, modify, enhance or manipulate anything. It is focused uncontaminated food. The body understands it and uses it to make better blood production. Liquid Gold Rx name is derived from the golden color and a recipe of plant extracts that are to be taken daily as an essential, hence the Latin term Rx, meaning recipe and to take. The product contains no gold and is not a pharmaceutical drug.