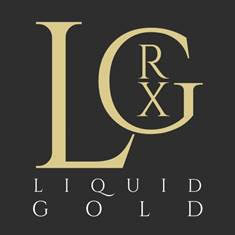 Purchasing PRICE POINTS
Affordable Options
Liquid Gold RX | members (activists) And Participants (Customers) 
Purchases directly from this website are secure. The official enrollment pages of the Activist, Lynne Okaily and/or Omar Okaily are linked. If someone else referred you to this website please get back to them and do not use these links.
 Become a MEMBER…
Experience THIS unique product that no one has and no one ever will. share it with others who want better health
 You want to enroll to be an Activist – it's the best option to receive discounts and more!
1x Package @ $299 – 4 bottles, 1 business center, fully functional back office, a personal website.
2x Package @ $598 – 9 bottles, 3 business centers, 3 fully functional back offices, 3 personal websites
Get a $45 discount for finding two new customers who enroll with your personalized ID#. Receive $10 for FINDING EACH customer. Your Next Auto-ship Cost of ONE bottle could be $11
No obligations. No annual fees. Autoship is optional yet beneficial in initial enrollment. See Rewards Plan.
Become a CUSTOMER…
BECAUSE YOU LIVE & EAT EVERY DAY NEW TOXINS ARE INTRODUCED TO YOUR BODY daily. LGRX Helps in so many ways
Get started as a Customer. We love our customers. You also have the option to share and receive and get discounts.
Wholesale Price: 1 bottle @ $65 + S&H and monthly auto-ship, 1 personal website with login for ability to edit auto-ship options
Invite 2 customers through your personalized website and a $45 discount automatically applies to your next auto-ship order making it only $31 including shipping and handling. 
No annual fees. Ability to upgrade to a member status anytime by UPGRADING to a 1x package or inviting 6 new customers.
What is the difference between
buying products as Participant verses as Member?
✔ Customer (with auto-ship): 1 bottle @ $65*/bottle.  (No obligation to stay on auto-ship just realize that to accumulate discounts from sharing you need to be on auto-ship.  You can change your auto-ship & you can purchase family packages in your personalized website's login dashboard aka back-office)
✔ Customer (without auto-ship): 1 Bottle @ $85* per Bottle (no obligation – can update preferences anytime in your personalized website's login dashboard area)
✔ Member 1x Package:  4 bottles @ $74.75/ea – yields 4-sprays 2x a day/person 4 months, with $65*/per auto-ship bottle.(No obligations –  Option to share and receive commissions as a business opportunity)
✔ Members 2x Package:  9 bottles @ $66.44/ea – yields 4-sprays 4x day/person) package, must select auto-ship @ $65*/per bottle or other auto-ship option when enrolling however after enrollment you could can manage  auto-ship option in back-office after enrolling (No obligations –  Option to share and receive commissions as a business opportunity)
NOTE: Communications sent to Members and Customers from LGRX company in text and/or emails: National Calls overview Monday and Thursday. User Testimonials on Tuesday night calls.
*Plus $11 Shipping & Handling
Root, Stalk, Stem, & Leaves
Why use this laser-focused food?  Food is the building blocks for your body and pure food that your body knows what to do with right away is what Liquid Gold Rx provides. 
Disclaimer regarding LGRX: No statement about Liquid Gold Rx has been evaluated by the Food and Drug Administration. This product is not intended to diagnose, treat, cure or prevent any disease. Liquid Gold Rx does not change, alter, modify, enhance or manipulate anything. It is focused uncontaminated food. The body understands it and uses it to make better blood production. Liquid Gold Rx name is derived from the golden color and a recipe of plant extracts that are to be taken daily as an essential, hence the Latin term Rx, meaning recipe and to take. The product contains no gold and is not a pharmaceutical drug.